Close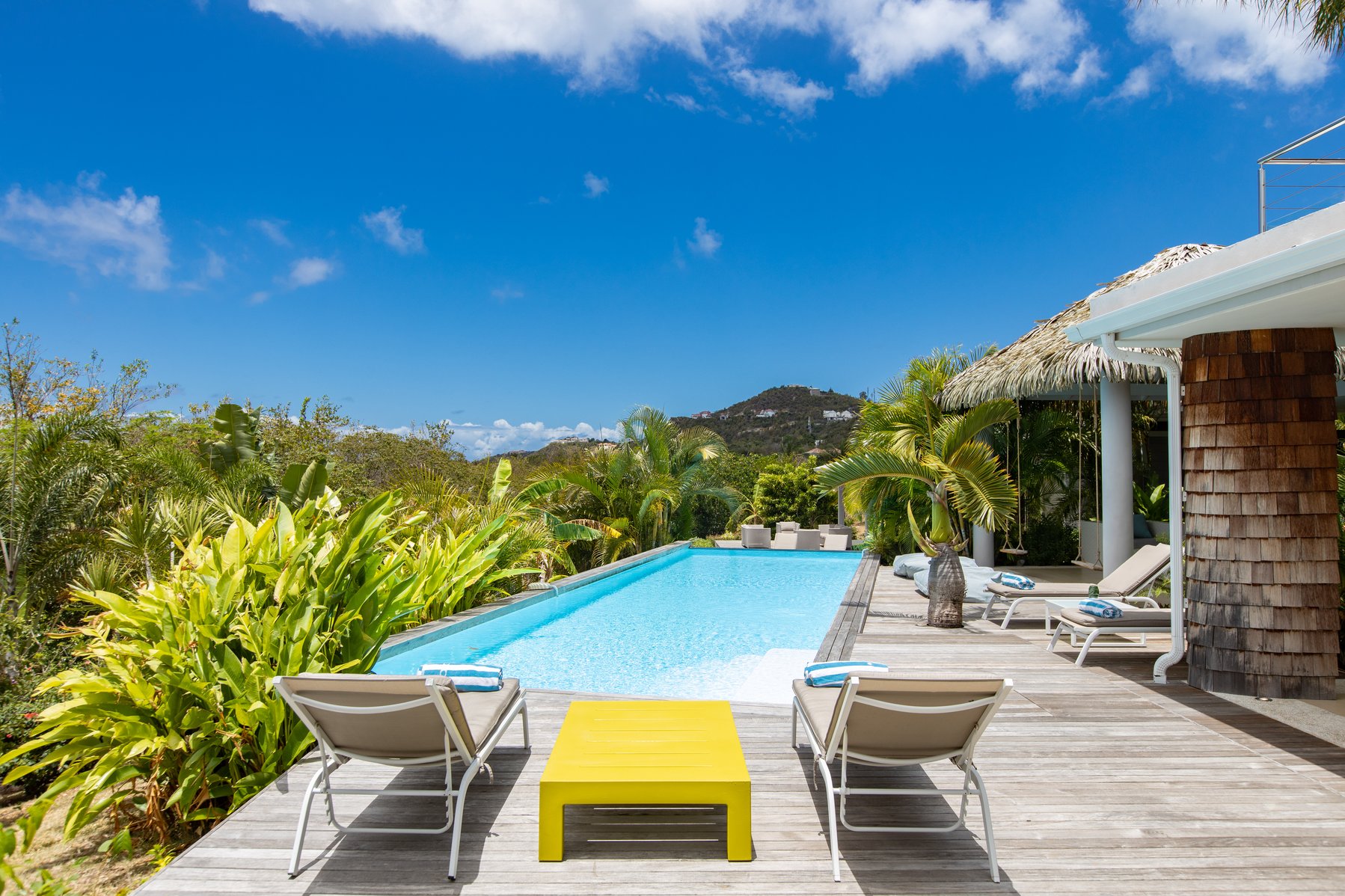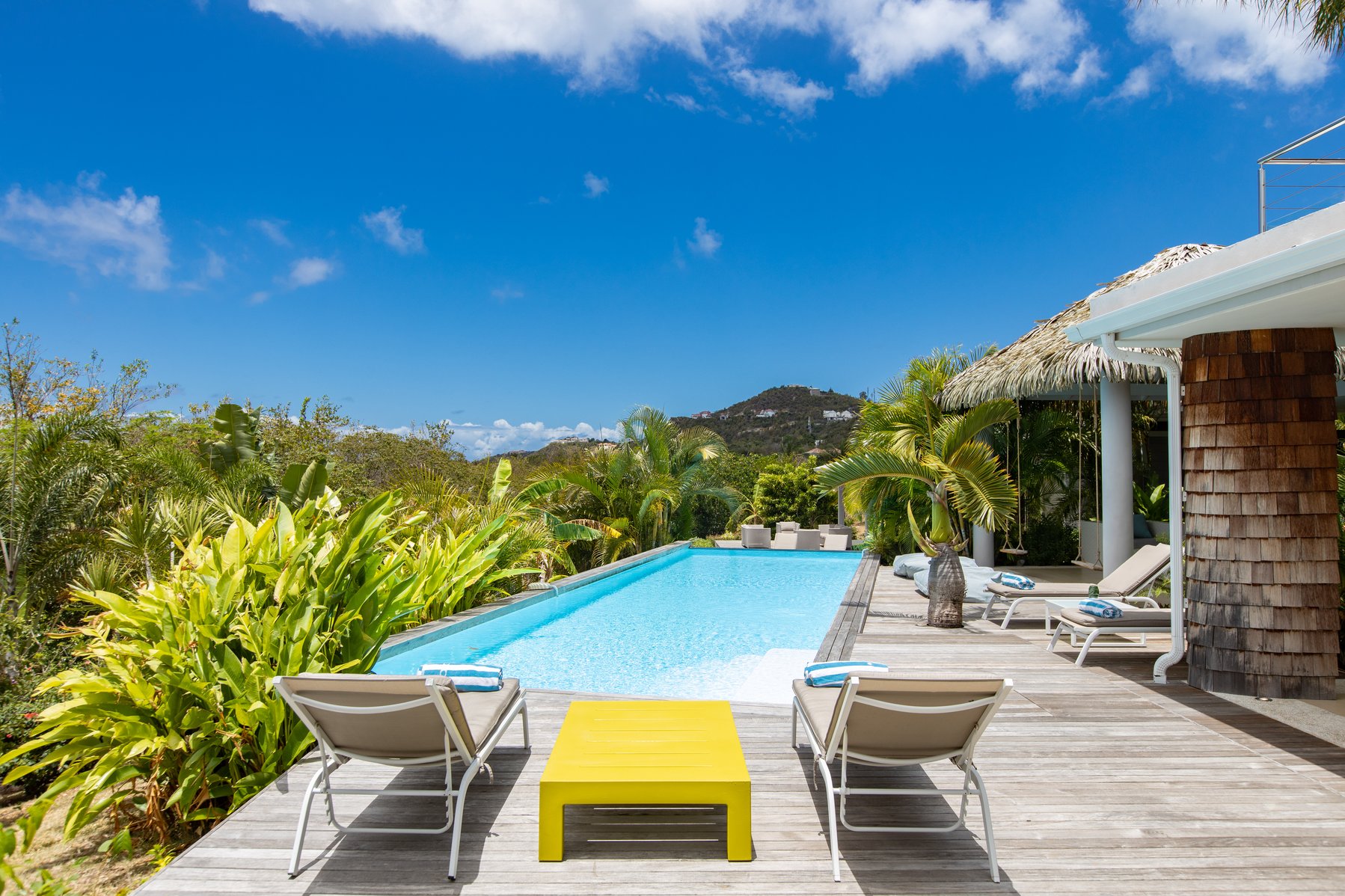 Villa Bahia Blue
Terres Basses - Saint Martin
Villa Bahia Blue is a stunning vacation destination, nestled in the heart of a lush tropical forest with a gorgeous infinity pool overlooking the scenery.
8 Guests

4 Bedrooms

4 Bathrooms
The pool's different shades of blue are breathtaking to behold, especially when the sunlight hits the water and reflects its colors. It's also wonderful that there's a small swimming pool that connects to the terrace on the lower level, making it easy to enjoy the outdoors and cool off in the water. The tropical garden surrounding the house and deck adds to the enchanting atmosphere, creating a serene and peaceful ambiance that's perfect for relaxation and rejuvenation. The lush greenery and colorful flora are likely to attract an array of tropical birds and other wildlife, creating a natural symphony of sounds that soothe the senses. The covered terrace offers a space with generous armchairs for lounging and dining, as well as a barbecue. The equipped kitchen directly overlooks the superb view and is connected to the terrace. The four bedrooms are of equal size, one of which has an outdoor shower and a jacuzzi on its private terrace. Two bedrooms are accessible from the inside and offer a view of the garden. From the living room, a few steps provide access from the outside to the other two bedrooms, located on the lower pool level. Finally, a superb view awaits you on the rooftop of the Villa Bahia Blue accessible from the terrace. You will enjoy a 180° view and can relax while taking advantage of the sunbeds and deckchairs at your disposal. Overall, Villa Bahia Blue seems like an idyllic retreat that offers a perfect blend of natural beauty, modern amenities, and serene surroundings. It's an ideal location for anyone looking to escape the hustle and bustle of daily life and immerse themselves in the tranquility of nature.
Weekly rates
| | Low Season | High Season | Holiday Season |
| --- | --- | --- | --- |
| 3 bedrooms | $5,000 | $7,300 | $15,000 |
| 4 bedrooms | $5,200 | $7,500 | $15,000 |
Rates are qouted in US Dollar, per week and subject to a 10% tax and service.
For travel inspiration, advice and bookings
Whether you want a few weeks of long-haul lounging or a short break on our romantic island Sint Maarten, our Coral Villas travel experts can tailor a trip to you wishes, whatever the size of your budget.
Inquiry for Villa Bahia Blue
Get in contact with us, so we can help you find the perfect villa.

Inquiry submitted!